Olfactive family: floral, spicy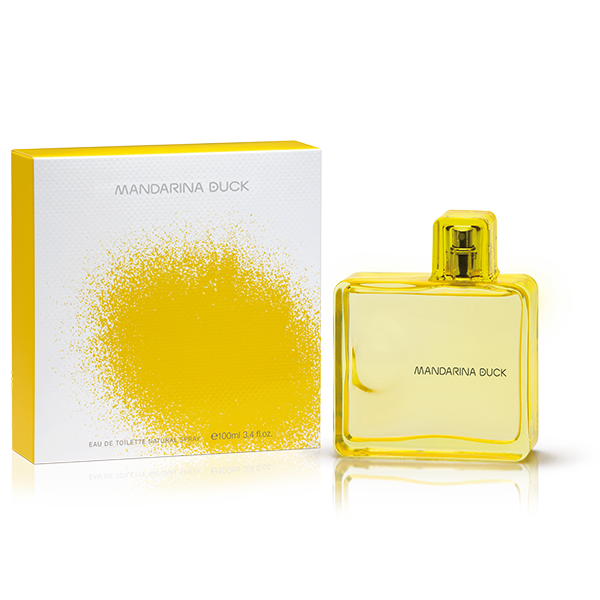 Packaging
Ultra-modern, ultra-yellow and ultra-transparent!
The MANDARINA DUCK glass bottle has a cool and original design, characterized by the cap which is slightly off-center. Mandarina Duck spirit: search, originality, but without unnecessary adornments.
YELLOW
Yellow color is without doubt an expression of energy, vitality and optimism.
The color of the sun, the color of the freesia and of the musk, some of the olfactive notes of MANDARINA DUCK… the color that brings to our mind bright summer days, the color of an object which helps us even on the rainiest days!
MANDARINA DUCK, the energetic perfume that accompanies you in every season!