The fragrance opens with fresh and watery notes of fresh apple, with sparkling touches of bergamot and sage. At its heart, mysterious violet is revealed with stimulating sea mist and spicy rosemary. Its bottom notes are dominated by moss, musk and tonka bean in an intense combination of sensual and warm notes.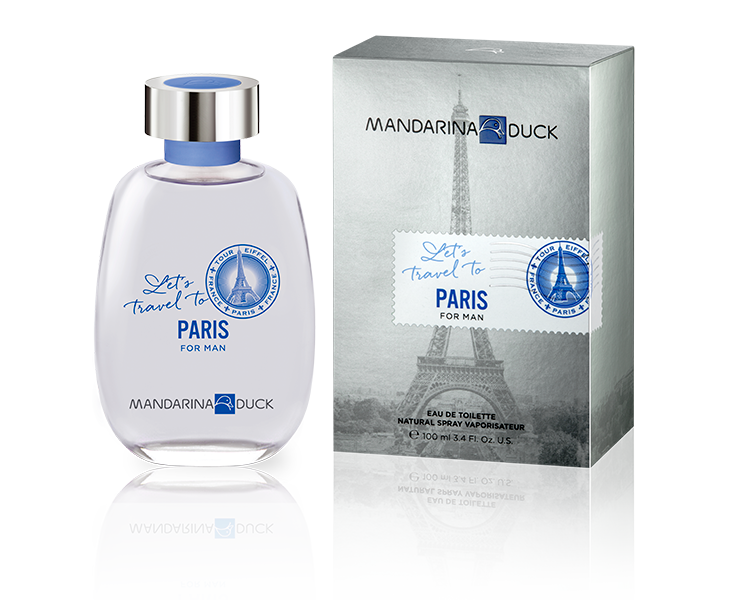 Packaging
The bottle provides blue and grey Ardesia tones,  which evoke the charming and intangible parisian horizont.
The matt metallic cardboard of the packaging reflects the colours of the bottle and shows an image of the majestic Tour Eiffel, symbol of the city.
The matt finish of the packaging adds a sophisticated touch to the collection.
Visual
The bohemian style of a parisian café
The visual image of the campaign is an illustration by Emiliano Ponzi, with its unique style.
For this occasion, he has recreated the atmosphere of the dehors of a typical Parisian bistro with its typical awning providing shade to some trendy people, who drink a glass of wine under windows with pots of bright flowers. One of the most common symbol of Paris is reflected in the glass window of the bistrot: the iconic Moulin Rouge.