It opens with a mix of citrus fruits to express the liveliness of New York City. In the heart notes the uplifting Nectarine reveals an exhilarating fruitiness, utterly modern and sophisticated. In the base notes a feminine and elegant floral bouquet of Iris and Fresh Jasmine to highlight the fashion spirit of New York.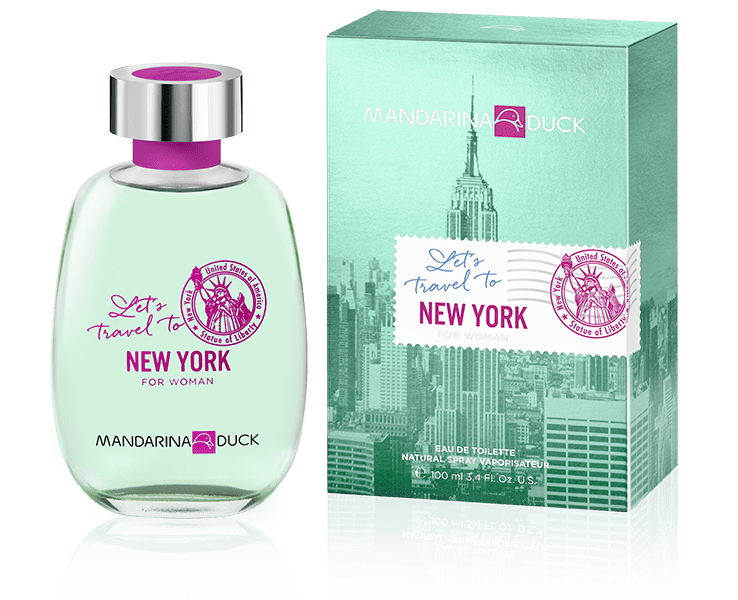 Packaging
The colour of the jus in the bottle is light green,in contrast with the pink base closure and stamp.
The famous New York skyline can be seen on the pack, with the majestic Empire State Building. A metallic finish gives to the whole a sophisticated touch.
Visual
The city skyline seen from a yellow cab
The visual features an exclusive and original illustration created by Emiliano Ponzi.
The setting is Times Square, with its billboards, dazzling lights and neon signs.
A couple can be seen inside an iconic yellow cab while they tour through New York City admiring the skyscrapers' silhouettes and the city that never sleeps itself.
The taxi windows reflect the incredible New York skyline.