Blackcurrant, passion fruit and peach in the heart notes evoke a hot sunrise on the beaches in Miami.  The citrus notes in the head notes recalls to mind a dive in the ocean. The seal to this mix is musk, which adds a touch of seduction to the whole.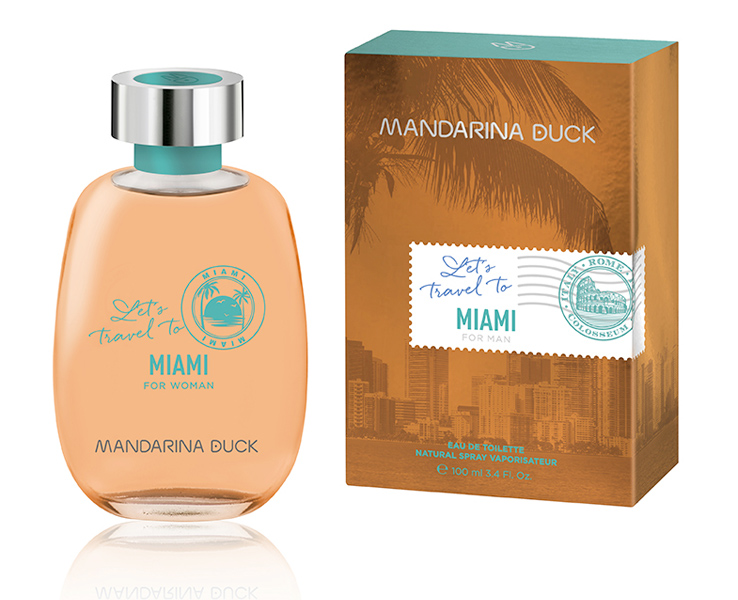 Packaging
The bottle colours are the same as the jus inside it, which is orange with blue touches nf the lettering and on the chromed closure details.
On the pack with metallic finishing it can be seen the unique skyline of Ocean Drive seen from the sea and framed by a palm leaf , symbol of the tropical clima of Miami.
In the feminine version the prevailing colour is the warm tone of the sand bathed by the ocean with silver and blue letterings.
Visual
The chosen visual for the fragrance is a mix between a photo and an illustration.
The image of Ocean Drive, with the beach in the foreground, the lifeguard watchtower and the palms,merges with a picture of a young couple which is taking a selfie.
Miami has been seen with eyes in love: its warmth, its energy and its joy of life are waiting for you!